Large Animal Veterinary Services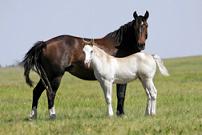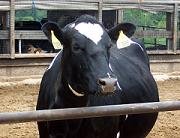 Large Animal Appointment Policy
Large animal appointments with an ambulatory veterinarian are available Monday through Friday. In order to minimize travel time and fuel costs we attempt to schedule appointments together in general geographic regions.

When an appointment is made, please inform the receptionist of the number of animals to be seen as well as all of the procedures that will be required during your appointment. This will allow the doctors to be fully prepared upon arrival and meet with clients at their scheduled times.

We ask that you attempt to be as flexible as possible on the day of your scheduled appointment as emergencies always take precedence over routine procedures and variation of appointment times may occur.

It is also possible to schedule an appointment to bring an animal into the office for certain routine procedures. Appointment times are limited to the availability of a large animal veterinarian.
Large Animal Services
Food Animal General Medicine and Surgery
Food Animal Herd Health and Vaccination Programs
Camelid Medicine and Surgery
Equine Herd Health and Vaccination Programs
Equine Lameness and Prepurchase Exams
Equine Reproductive Services
Health Certificates
24 Hour Emergency Services for Clients
Payment Policy
At AHA we strive to provide the best veterinary care possible for our patients. In order to maintain our up-to-date facilities, products and equipment, we must adequately charge for our services. We make every attempt to maintain reasonable fees without sacrificing our level of veterinary care.
Payment is required in full at the time of service. For your convenience, we accept cash, Mastercard, Visa, Discover and CareCredit.
We can provide an estimate for all proposed procedures and services requested. We always encourage discussion of financial concerns prior to procedures and treatment.